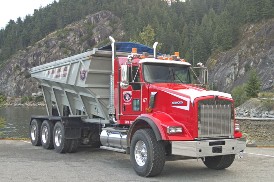 YOU COULD BE SAVING THE COST OF EXTRA EQUIPMENT SUCH AS:
Backhoe
Loader
Crane
Bobcat
Laborers



Our experienced operators can shoot sand or gravel into the tightest spot with the variable speed conveyor system. Having a Stone Slinger delivering your aggregates can save you time and money!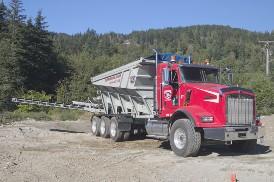 Address:
140 Mountain Hwy,
North Vancouver
BC, V7J 2K5


Contact Information:
Tel: 604-904-7625
Fax: 604-984-0744
E-mail: info@superiorstoneslinger.com


Wholey owned Subsidiary of King Kubota Services Ltd.

SLINGING IS IDEAL FOR:
Steep Slopes
Under Slab Fills
Drainage Systems
Foundation Backfills
Grade Fills
Landscaping
PRODUCTS WE CAN SLING:
Clear Crushed Drain Rock
Round Drain Rock
Road Base
Sand
Top Soil